Caribbean Element Restaurant is a unique local gem, in the heart of Grace Bay, Providenciales, Turks & Caicos Islands.
We offer our guests, fresh local Cuisine, in a modern and inviting ambience, cooked in the sole open kitchen.
Collectively, with 20 plus years of combined culinary experience, our chef magically blend a multiplicity of local and tropical flavours of the Caribbean in a unique array of dishes.
Come delight your taste buds and experience the distinction at Caribbean Element.
From our friendly servers, to our highly qualified chefs, seasoned bartenders, the team at Caribbean Element are at your service from the moment of your arrival. Our aim is to provide the feeling of "being in your element", while dining at Caribbean Element.
Our team is truly a diverse representation of some of the best that the Turks & Caicos Islands, service industry has to offer.
At Caribbean Element, we are well capable to accommodate the following private events:
Weddings | Business Lunches | Cocktail Receptions | Sip & Paint Book Launches, and more….
Special Events and Catering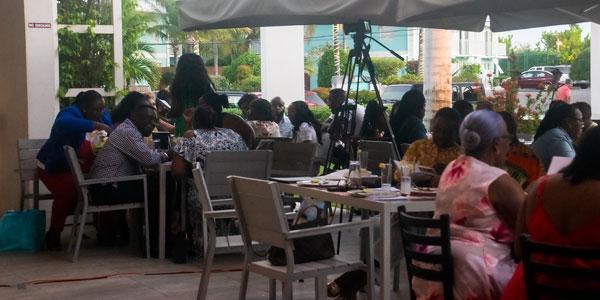 Caribbean Element can accommodate you for private events: weddings, business lunches, dinners, cocktail receptions, and more. Ask about our group rates.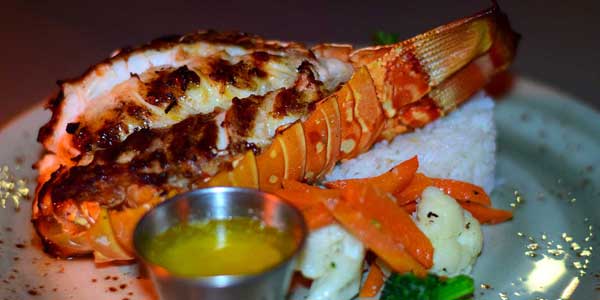 We believe in providing our guests with the most authentic experience which is why dishes are prepared with the fresh and seasonal ingredients.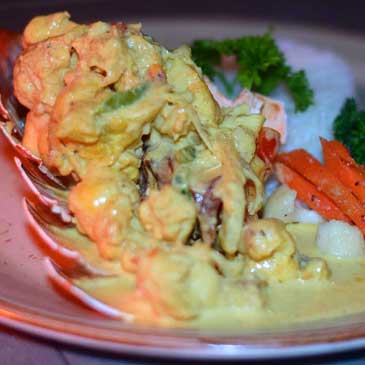 Fresh Local Ingredients with Exciting New Creations with the Caribbean Flavor you Truly Love!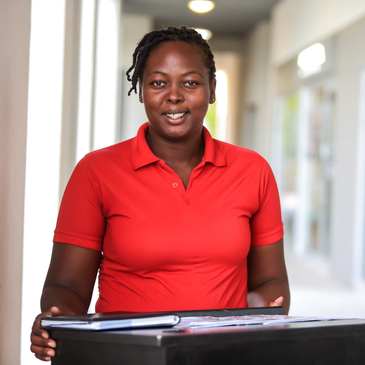 From our friendly managers, to our well trained chefs, to our well known bar tenders, the team at Caribbean Element are at your service from the moment you enter the restaurant to make you feel 'in your element.' The team at Caribbean Element is truly some of the best the Turks and Caicos has to offer.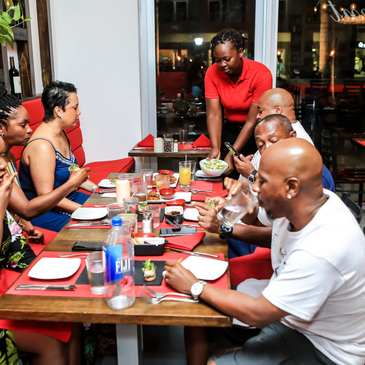 For foodies this restaurant is a must visit. Every app and entry professionally and freshly prepared. It is an open kitchen so you can see the chefs in action and can see how dedicated they are to top quality. The staff and bartender are also excellent. Great drinks too.
Verified
The food and service were great. Authentic Caribbean food at its best.
Verified
Terrific atmosphere and service. Food was very good. Steak came out over cooked and had to send back. But they fired a new steak and made it right. Everything else came out great. We would go back.
Coolleyvillefamily
2023-07-09
Verified
Great food, casual environment
Verified
Highly recommend this restaurant! We were treated very well by wait staff and owner and the food was excellent!
Verified
Food was great and the bartender Tristan was very friendly. We will definitely be back !
Verified
Exceptional staff that treated us to even better food! Treated my wife and I to a birthday desert! Thanks for a great time!
Verified
So good we went back twice in 4 days. Soup of the day, pumpkin soup, best I've ever had. Amazing seafood. Great staff and fantastic service. Highly recommend
Verified
Wonderful drinks and the curry red snapper was amazing!
Verified
Tristan was fantastic. Food was delicious. We only have 9 days on the island but will go back
Verified
Best meal of the trip! Food and service were outstanding!
OPEN EVERYDAY 5:00 pm – 10:00 pm CLOSED on WEDNESDAYS
Take Out and Delivery available with on IsleHelp and Blue Eats App available on iOS & Android 
Le Vele Plaza Unit #102, Grace Bay, Providenciales, Turks and Caicos Islands